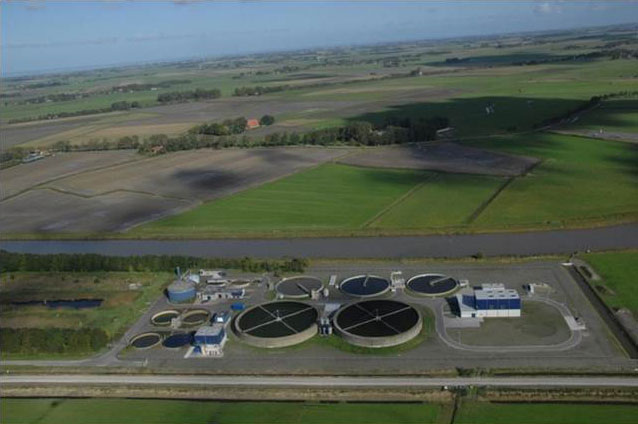 One of the UK's leading water re-use companies has been shortlisted for a top industry award.
Aquabio Ltd – based in Worcester – is a finalist in The Water Industry Achievement Awards 2017, renowned as one of the major events in the water sector's calendar.
The awards, now in its 11th year, celebrate and reward outstanding innovation in the UK water industry and are organised by WET News and Water & Wastewater Treatment.
The awards ceremony takes place on Tuesday 23 May at The Vox Conference Centre in Birmingham where winners in all categories will be announced.
Entries are judged by an independent panel of industry experts who are looking for a clear demonstration of innovation and ground-breaking ideas.
Aquabio is a finalist in the Most Innovative New Technology of the Year category, for a product called Sand-Cycle, which has been developed by Aquabio's technology partner in Holland, BW Products; Aquabio acts as its UK distributor.
Sand-Cycle is an IT-based smart monitoring tool for optimising the operation of moving bed continuous sand filters (MBFs). Radio frequency identification (RFID) tags, as small as sand grains, are installed in the filter bed to monitor the movement of media. The tags contain no batteries; they are energised when passing close to RFID readers by means of an electromagnetic field, which are integrated into the filter's airlift structure. The field data is transferred to a webserver and converted into relevant outputs using dedicated algorithms. Any anomalies are detected immediately and operators will be able to act as and when required to keep the filters in optimal conditions.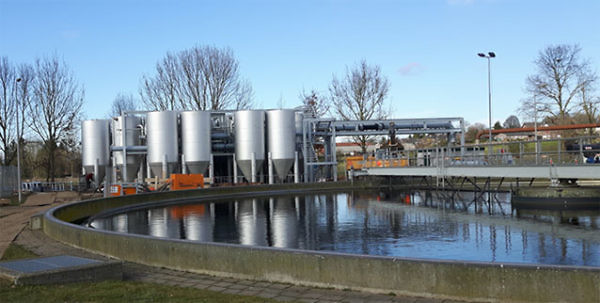 Sand-Cycle monitors the homogeneity of sand circulation rate; the more homogenous the better filter performance , "dead" zones in the filter bed, sand migration from one filter cell to another during operation, and sand loss.
The technology has been in commercial operation since May 2016, with four municipal waste water treatment plants now equipped with Sand-Cycle; these are in The Netherlands at Franeker, Wijlre, Simpelveld and Waternet.  A fifth is scheduled to be installed at Gardermoen Waste Water Treatment Plant in Ullensacker Municipality, Norway.
Benefits of the technology include:
Less manpower for operations;
Less downtime of the filter plant in combination with better process performance;
Energy savings for the operations of the airlift inside the filter;
Savings on chemical consumption to achieve the consent levels, for example, ferric for phosphorus removal or methanol for biological denitrification;
Reduced sand loss.
The invention is a unique cross over between existing RFID applications and a new application in waste water treatment plants. No similar products are available to date. The technology is generic and applicable for all continuous sand filters of all makes..
Introduction of the tool is a first step towards linking various datasets and finding relationships to make the process work better at varying operating conditions. The ultimate goal is to increase reliability – reducing plant failures – and optimising plant performance. The reassurance of a safe operating condition leaves room for advanced filter control to stretch the filter performance even further.
The technology is applicable to almost all continuous sand filters types. The benefits obtained by implementing the innovation are split up in direct OPEX benefits and indirect benefits.
Direct benefits include:
Manpower savings are typically reduced by 50%;
Energy consumption for air supply to operate the airlift is typically reduced by 30%;
Lifetime expectancy of filter consumables is increased by at least 25%;
Sand loss is reduced to acceptable levels of less than 2% per annum, with considerable savings in topping up sand during         the whole life operations of the filter plant.
The direct savings have been calculated for a number of plants with varying capacities. The return-on-investment of the technology is in the range of 12 – 16 months.
In the world approximately 75,000 continuous sand filter units are in operation in both industrial and municipal applications. The innovation therefore has significant potential for very positive commercial implications.
Steve Goodwin, Managing Director of Aquabio Ltd, said : "By introducing this tool in the water industry we are trying to bridge the gap between the user and the technology supplier. In this way the know-how of the technology supplier is made available to the user during the whole life operations, contributing to better performing assets. We are exploring other applications of RFID technology in the water and waste water industry. The technology is for instance applicable in detecting hydraulic residence times in digesters, identifying short circuiting and dead zones.
"We are delighted that Sand-Cycle has been shortlisted for such a prestigious award and look forward to further recognition for this ultimate of tools."
Aquabio – which operates from its headquarters in Hallow, Worcestershire – was established in 1997 and is a European Leader in industrial water, wastewater and air treatment, and water recycling and reuse.  The company has pioneered the implementation of water recycling within a wide range of industries including food and drink, bio fuels, pulp and paper, landfill and leachate and pharmaceuticals.
Aquabio is part of the Freudenberg Group, a global company which operates in 60 countries worldwide.
For further information please contact Steve Goodwin, Managing Director, Aquabio Ltd on 01905 641 966.