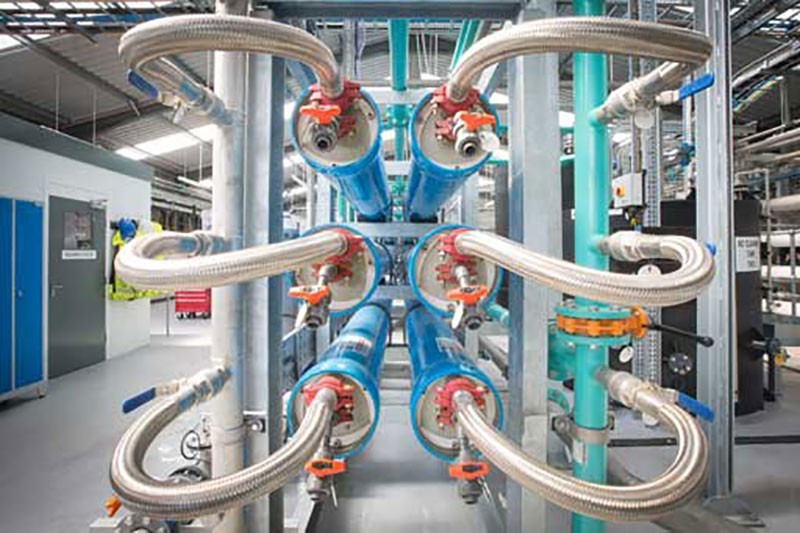 A multi-million pound state-of-the-art water treatment facility has been recognised in a national award scheme.
Created and installed by Worcester-based Aquabio Ltd, the plant in Boston, Lincolnshire – owned by the Bakkavor Group, the UK's leading provider of fresh prepared foods – has won the Marks & Spencer's Plan A Award for Environmental Leadership.
The award recognises a new programme or supplier that has demonstrated leadership thinking and the potential to drive significant environmental change.
The facility at Bakkavor's Cucina Sano site specialises in produces Italian ready meals for Marks & Spencer.
The new installation, which became fully operational in December 2016, enables more than 80 per cent of the water used to be safely recycled.  It has also cut traffic flow to and from the site eliminating approximately 130 road tankers per week.  The plant treats up to 700,000 litres per day, roughly the volume of the new swimming pool at Perdiswell Leisure Centre in Worcester.
Steve Goodwin, Managing Director of Aquabio said : "We are absolutely delighted that Cucina Sano has received such an accolade.  The new plant's recycling capabilities is significantly reducing water consumption and wastewater discharge volumes, as well as having a positive impact on the surrounding area with the elimination of a significant number of tankers per day arriving and leaving the site."
Agust Gudmundsson, Chief Executive Officer of the Bakkavor Group said : "We are proud that Cucina Sano has received this customer award in recognition of the progress we are making to environmental sustainability.  Water reduction is one of our key priority areas and we will continue to look at ways where we can make a significant positive impact."
Aquabio – which operates from its headquarters in Hallow, Worcestershire – was established in 1997 and is a European Leader in industrial water, wastewater and air treatment, and water recycling and reuse.  The company has pioneered the implementation of water recycling within a wide range of industries including food and drink, bio fuels, pulp and paper, landfill and leachate and pharmaceuticals.
Aquabio is part of the Freudenberg Group, a global company which operates in 60 countries worldwide.
For further information please contact Steve Goodwin, Managing Director, Aquabio Ltd on 01905 641 966.